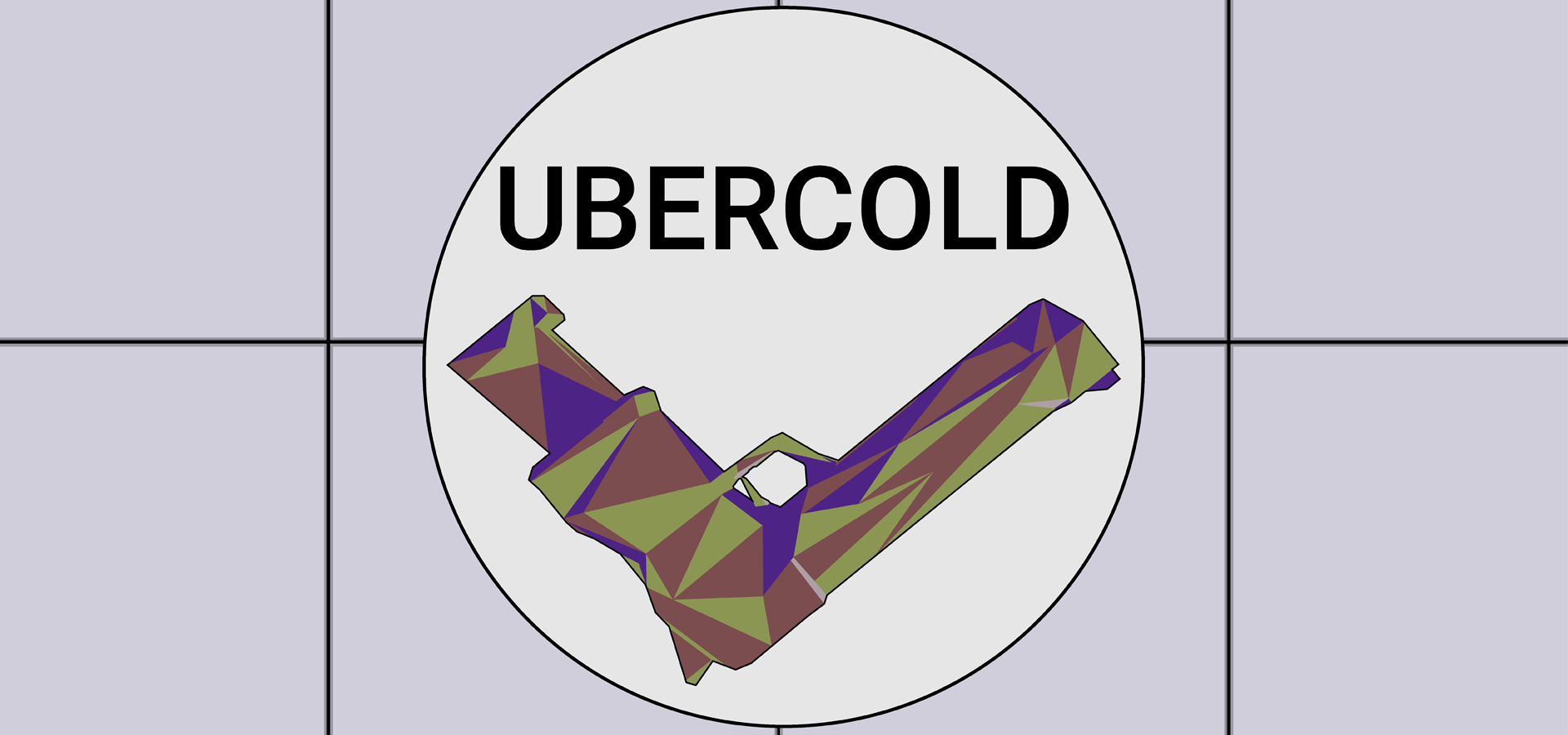 UBERCOLD
A stylish parody game featuring an unconventional weapon.

In UBERCOLD, your only means of attack is a gun with no bullets. Hurl it at your foes and control how it returns to you - losing sight of your gun leaves you defenseless.
Key Features:
Manipulate the telekinetic pullback of your gun- altering its return course can take out multiple enemies at once
Two modes of difficulty featuring altered level layouts
Visuals and presentation that act as a parody / homage to one of our favorite stylish action games
A dumb sense of humor
Completely free to download and play - our payment is the enjoyment you get out of our silly game
SYSTEM REQUIREMENTS:
MINIMUM:

OS: Windows 7
Processor: Intel I5 or higher
Memory: 4 GB RAM
Graphics: Drivers with support for OpenGL 3.3
Storage: 1 GB available space
Sound Card: Supports all DirectX-compatible sound cards
Additional Notes: UBERCOLD displays best in 1920X1080 resolution. Lower resolutions will display but may obscure minor UI elements. This game only runs in fullscreen.
Install instructions
To run, unzip file package and copy contents to another folder on the hard drive.
Run UBERCOLD.exe